None of us exactly 'likes' clutter and we know that life runs more smoothly without it, but getting rid of it? That's quite another matter. According to the Houzz Kitchen Trends Study for 2018, dispensing with unwanted clutter is one of the biggest motivations for UK residents to renovate their kitchens this year, and we are all over that! By incorporating a selection of clever storage solutions into your kitchen design you can go on to live a clutter-free life, improving functionality and giving you peace of mind.
Delightful Drawers
Tired of rifling through your kitchen drawers trying to find what you are looking for, with no success? Consider the highly effective benefits of cutlery inserts, secret drawer internals and pot/pan organisers! No longer will you have to search aimlessly for your best carving knife, omelette pan or your favourite tea towel because it will be exactly where you left it. Such a simple concept yet so many of us do not avail of these wonderful inventions. Make it your priority this year to get your drawers in order.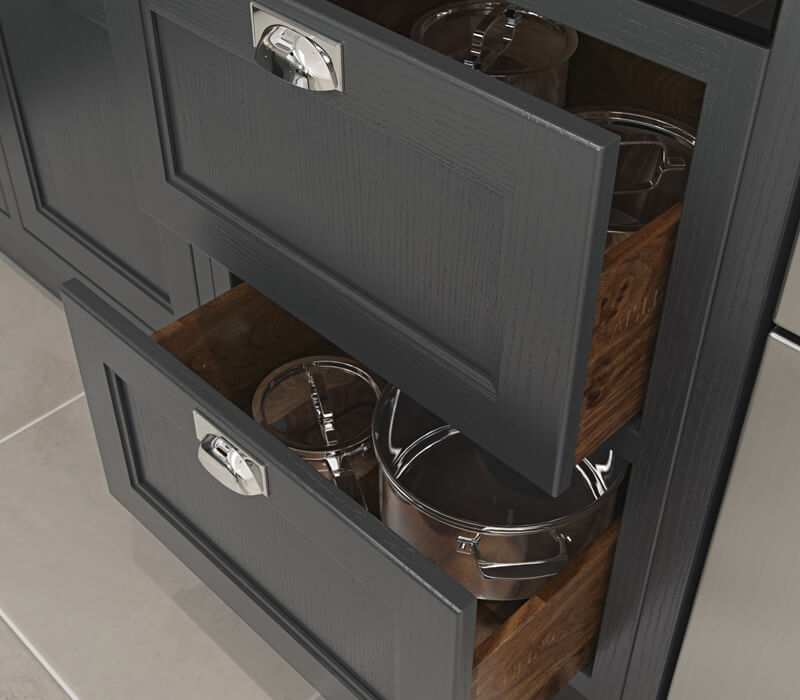 The Secret Bar
Too often we occupy valuable worktop space with the storage of bottles of wine or spirits then have to search endlessly for the appropriate drinking receptacle somewhere in the cupboard, amongst a throng of cups and glasses. Sound familiar? Well, search no longer because creating your own 'hidden' drinks cabinet is easier than you think. A combination of accessories designed to snuggle inside a dedicated space in your kitchen will result in a compact mini bar that will store your drinking accouterments out of sight, yet easy to hand. Now I'll drink to that!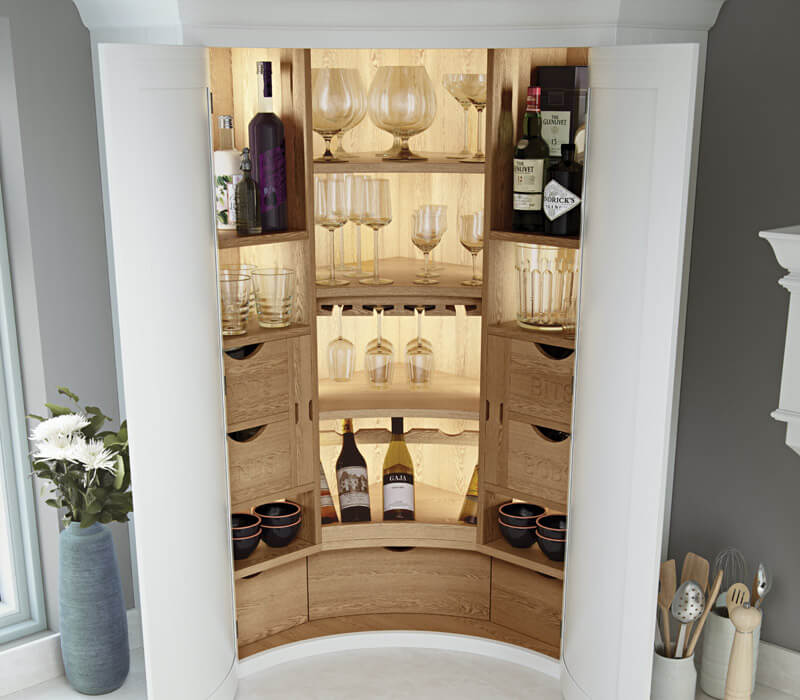 Pantry Heaven
Another invaluable storage asset, the pantry unit, can make life in your kitchen a total pleasure, regardless of which task you are undertaking. Instead of grabbing your spices from one cupboard, dry goods from another, bottles and jars from somewhere else, you can have everything in the one place, neatly stored behind closed doors. What makes it even better is that you can tailor your pantry unit to store whatever you want. Wine racks, spice racks, glass holders, open shelves and drawers are all available and the configuration is up to you. Watch your friends' faces when you open your pantry door to reveal the wonders inside. A real sight to behold!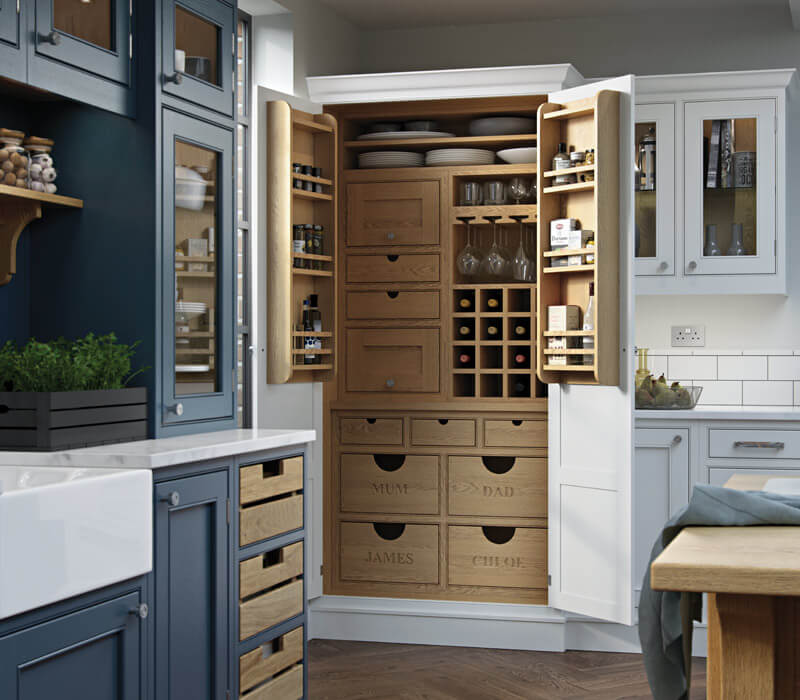 A Special Place
There are times when you need a special place for specific items and very often there is a storage solution to suit, if you ask. Frequently used items such as coffee pods, bottles of wine, crockery or spices can benefit from being stored in a space that is easy to access and kept separately from other kitchen elements. Ask your kitchen designer about including one or more of these storage accessories in your design to improve its functionality.